If you go to any online hunting forum, watch a hunting TV show, thumb through a catalog of hunts or visit an outdoor store, you're sure to see something to do with trail cameras. Over the past few years, trail cameras have become increasingly popular and the number of people using them shows no signs of slowing down anytime soon.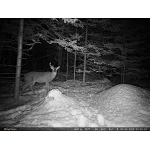 Despite being synonymous with the heights of urban living, New York State is in fact a huge mishmash of diverse geography, from mountains to coasts, and cities to some of the largest state parks in the whole of the US. This varied terrain is a boon to hunters of all stripes as it provides habitats for up to forty different huntable species, covering all the major categories of big game, small game and waterfowl.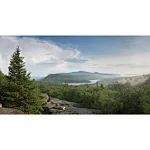 In terms of natural, rugged beauty it's hard to imagine that Washington wouldn't come somewhere near the top of the list of US states. And this beauty lends itself perfectly to the outdoors lifestyle, including, of course, that most traditional outdoor pastime, hunting.